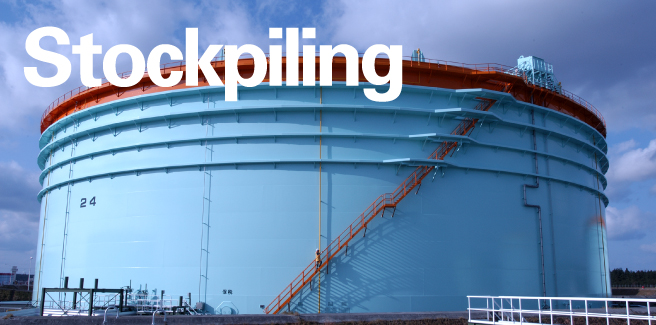 Japan depends on imports for all of its petroleum consumption due to its extremely low energy self-supply rate.
As a part of efforts to ensure a stable supply of petroleum, the government-sponsored the National Petroleum Stockpiling Program was initiated in 1978.
Mutsu-Ogawara Oil Storage Co., Ltd.(gMOOShhereinafter)., was established as the first government-sponsored entity construction, operation and maintenance at Mutsu-Ogawara National Petroleum Stockpiling Base.
After The National Petroleum Stockpiling System was changed in February 2004, the Company commenced managing the Mutsu-Ogawara National Petroleum Stockpiling Base under contract with Japan Oil, Gas and Metals National Corporation (JOGMEC). MOOS operates the base as a trustee remains fully committed to the gaccident-free and stable operation for stockpiling of crude oil and continuous standby for immediate emergency release of crude oil,h in full agreement with its corporate mission.
Today the Base stockpiles crude oil equivalent to Japanfs weekly consumption volume (total stockpiling capacity of approximately 5.7 million kiloliters or 30 million barrels) in its 51 tanks.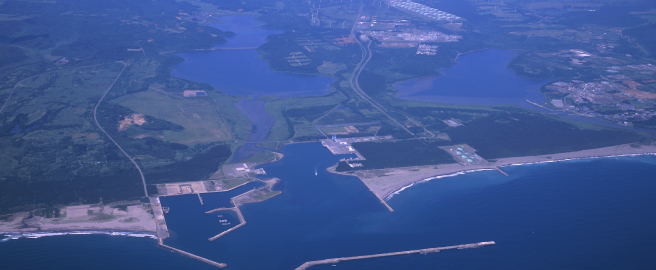 View An aerial photograph of the Mutsu-Ogawara National Petroleum Stockpiling Base and the Shipping Base
Principles of the Company
1.Operation of the Base with utmost Priority on Health, Safety and Environmental Preservation
2.Execution of Operations through Assured and Efficient Methods
3.Creation of Active Organization and Operation by Well-Trained Human Resources
4.Achieving Symbiosis with the Adjacent Community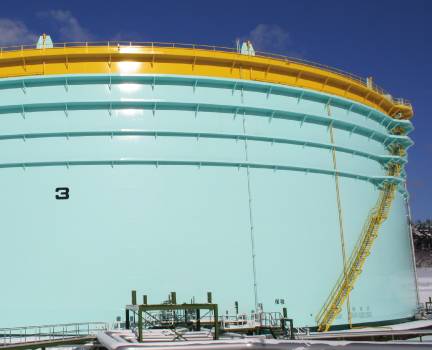 Storage Tank
(81.5m inside diameter, 24m height;
approximate capacity of 110,000kl,
equivalent to 582,000 barrels of crude oil)
This Storage Tank can accommondate B-747
---