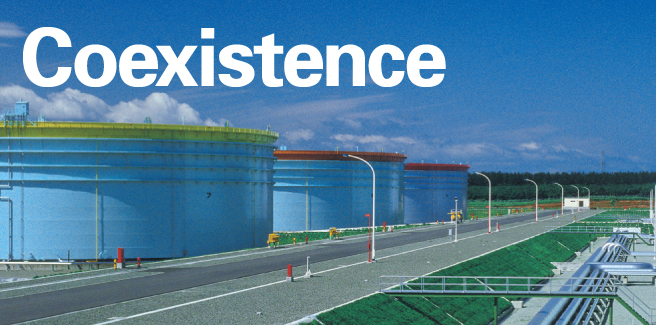 With a view to ensuring the base coexists naturally and harmoniously with its rich surroundings, greening and tank-coloring programs have been introduced at the base.
Environmental protection is one of MOOS's top-priority objectives.
The company rigorously implements programs under its environmental management system (ISO14001) , minimizing the effects of atmospheric and marine discharges through strictly controlled operation and reducing the load imposed on the environment both through the conservation and reuse of resources and energy.
Equally important to the company is its contribution to the adjacent community.
We take active part in a variety of events held by the authorities and communities to cultivate a neighborly sense of friendship.
We strive to stand as a beneficial presence in the eyes of the adjacent residents , as well as to the natural environment surrounding its facilities.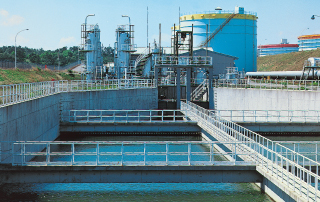 Guard Basin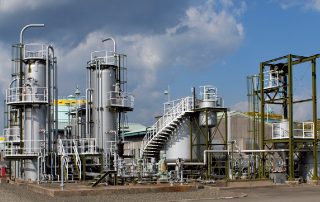 Wastewater Treating Facility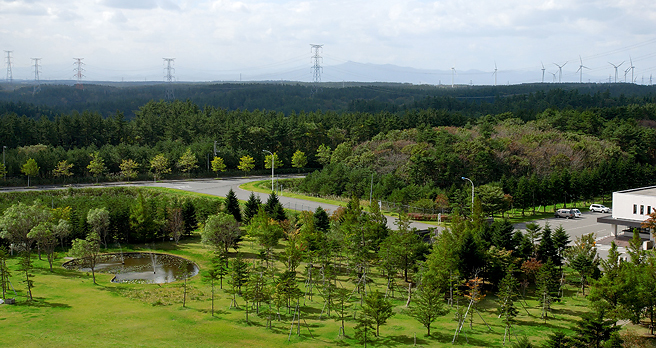 Greening of the Base
---